ДЕНЬ СВЯТОГО ВАЛЕНТИНА В HAPPY END BAR
14 февраля в 19:00 в Happy End Bar состоится ужин для влюбленных и тех, кто в активном поиске, вместе с магазином и медиа о сексе Пурпур
Что вас ждёт?
- сет-ужин с играми от PurPur
- speed dating
- dj @mnkffuf
- cover группа Coverband Insight
- подарки от партнеров @feel_purpur и @ila.flowersmsc
Меню:
- на закуску: татаки из мурманского лосося с азиатским соусом или тартар из мраморной говядины с хрустящими ломтиками бриоши
- на горячее: гребешки, обжаренные в сливочном масле, с пюре из батата и кокосовым чили соусом или телятина с листьями мангольда и перечным соусом
- на десерт: моти горячий шоколад с эспумой из манго или коллаборационное мороженое Пурпур
- коктейли: «к тебе или ко мне?» или «активное согласие»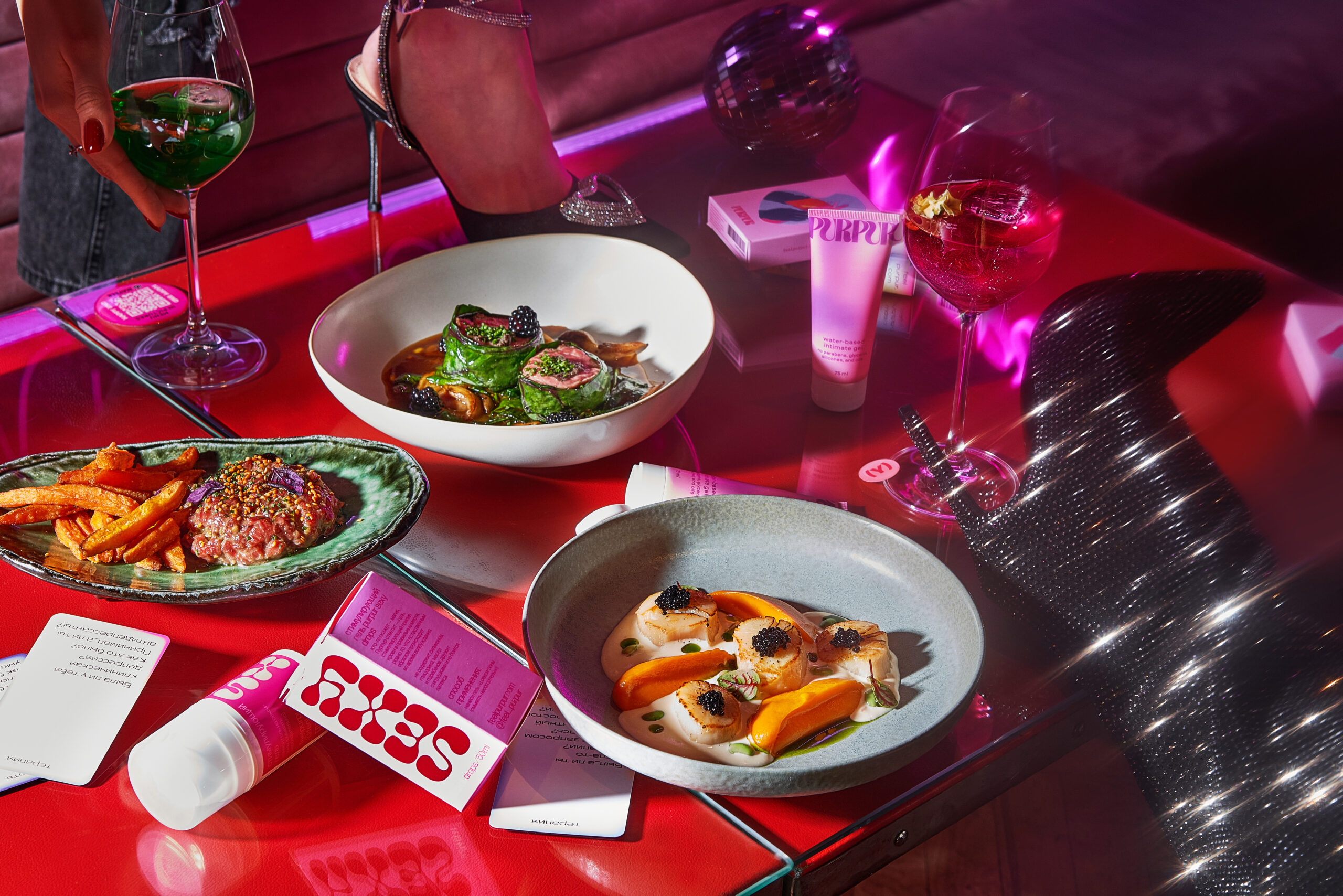 В Happy End можно провести день рождения, корпоратив, презентацию, тематическую вечеринку, бранч или private party.
АТМОСФЕРА HAPPY END ТЕПЕРЬ НЕ ТОЛЬКО НА ПАТРИАРШИХ. СATERING HAPPY END — КОМАНДА ПРОФЕССИОНАЛОВ, КОТОРАЯ ОРГАНИЗУЕТ ВЕЧЕРИНКУ В ЛЮБОМ УДОБНОМ ДЛЯ ВАС ПРОСТРАНСТВЕ: ЗАГОРОДНОМ ДОМЕ, ОФИСЕ ИЛИ БАНКЕТНОМ ЗАЛЕ.
Happy End Bar & Kitchen deposit card is a bright summer offer that allows you to get 100% cashback. When you add 30,000 rubles to your card, the deposit amount on it increases by 2 times.
Buy for 30,000 rubles* -- you get 60,000 rubles for purchases in the bar during the month.
* The deposit is active for one month, after which the entire cashback amount is burned out. After one month, the card remains a debit card with cashback with a unique offer — when replenished on certain days of the week in the amount of 5,000 rubles or more, the cashback is from 25% to 50%.
** The first minimum deposit to the card is 30,000 rubles.
* The limit for spending money per day is 10,000 rubles.
Instruction manual:
click on the "download" button and download the map
complete the registration process
open the card in Wallet and click on ... in the lower-right corner
follow the link in the description and make a payment of 30,000 rubles
money will be credited to the card immediately with 100% cashback
BAR
THURSDAY 17:00-03:00
FRIDAY 17:00-05:00
SATURDAY 17:00-05:00
CALL: +7 (495) 220 25 05
SPIRIDONYEVSKY PEREULOK, 9/1, MOSCOW